Rely on pagers – the most reliable, survivable, and affordable technology for critical communications
Count on the nation's largest paging network. From code calls to disaster scenarios, deliver reliable communications with paging services.
Be prepared for critical communications
Provide peace of mind with pagers that penetrate signals through concrete and steel when a smartphone signal may not. Know that when other technologies fail, your pagers are powered by batteries that can be replaced during a power outage and don't rely on Wi-Fi or cellular networks. With the nation's largest paging coverage footprint, redundancy throughout network operations, and 99.92% network reliability, you'll have the power you need to communicate in the most critical situations.
Use paging as part of your device mix
Integrate pagers into your workflows and secure communications with smartphones and other devices. Paging can complement secure messaging when you have staff who don't need a smartphone to do their job, or when you need additional technology to rely on during codes or other time-sensitive events. And, ensure HIPAA compliance with encrypted paging.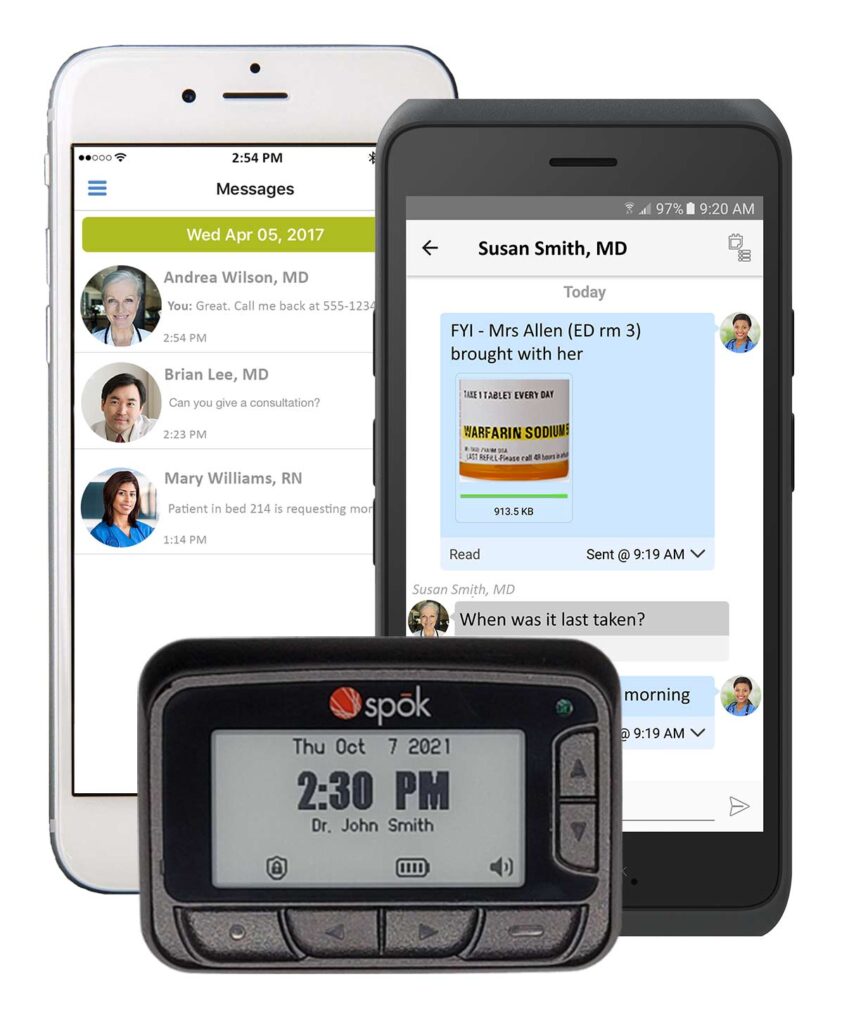 Choose the service best for your organization
Whether you need conventional, encrypted, or waiting area pagers, you've found your partner for paging. Take advantage of our online account management tools and a network engineering support team that is deployed nationwide to support your needs. With the nation's largest paging network and over 100 million messages processed per month, you're in good company.
Spok paging can be procured via the following federal contracts:
Your partner for mission-critical communications
Want to learn more about our paging services? We can help you determine what solutions will best meet your organization's communication goals.